Prayer Support
If you are already coming to Spring Harvest as a guest and have experience of and a passion for praying with people, we would love for you to come alongside our Pastoral Team. Supporting them in praying for guests during times of prayer ministry, you will need to have experience in prayer or pastoral ministry within your local church.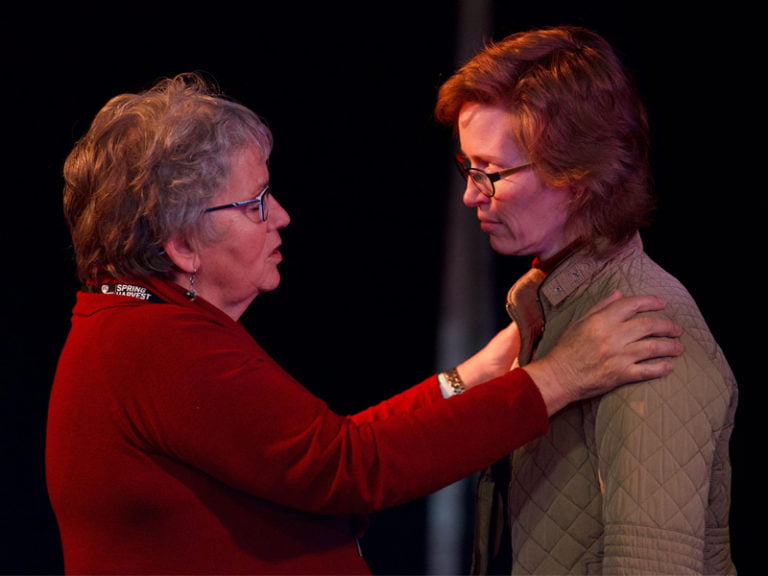 Role Description
WHAT YOU WILL BE DOING:
As a Prayer Ministry volunteer, you will support the Pastoral Team in listening to and praying with guests following Evening Celebrations. You may also be called on to offer prayer support during afternoon meetings where the session may be on a sensitive topic.
We look to model prayer ministry to the wider church community, so where appropriate in the evenings, this will take place at the front and sides of the venue. There will be appropriate space available for more confidential prayer.
WHAT YOU WILL NEED:
To be involved in prayer ministry teams or equivalent in your local church or a wider Christian context
To attend a short briefing meeting to meet the Pastoral Leader at the start of Spring Harvest
Spring Harvest appreciates the wide diversity of church backgrounds represented among guests, and to minimise the risk of causing offence or distress, prayer ministry volunteers will be asked to comply with our prayer ministry guidelines. This may mean that some routine practices in home churches may not be appropriate.
VOLUNTEERS MUST BE:
Over 18 years of age
A committed Christian, regularly and actively involved in a local church
Able to provide church leader referee details
Happy to serve within the EA Basis of Faith and Lausanne Covenant
You will need to make your own arrangements for accommodation and food by booking as a guest to attend Spring Harvest.
If you have any questions please contact Sarah Driscoll:

Apply now
Join our newsletter
Stay up to date with all the latest from Spring Harvest
My Spring Harvest
Join our online community to get access to free songs, resources, downloads and more!
MY Spring Harvest
If you aren't a MySpringHarvest member you're missing out on resources, songs, videos, and more. Join now to get all of our latest news and loads of free goodies!
Sign up now for free