Minehead Line up
Take a look at who will be part of the programme when you join us for Spring Harvest 2023.
Alianore Smith
Alianore Smith is Church and Theology Manager for International Justice Mission (IJM) UK. She is passionate about engaging the church with God's heart for justice through biblical teaching and storytelling, as well as equipping God's people to pray, give, and act together until all are free.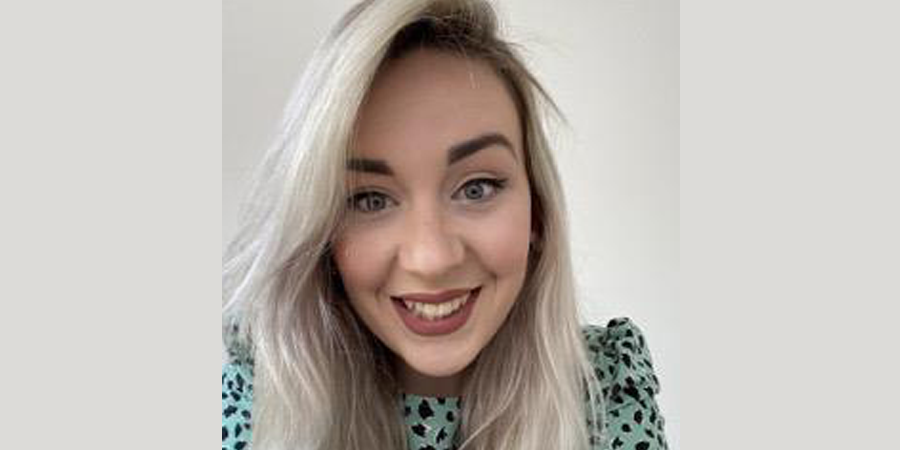 Alicia Chapman
I have a passion for prayer, and have made it my life's mission to play my part in equipping the church to encounter the heart of God in the place of prayer. I work for 24-7 Prayer, leading the work in GB.
Alison Berry
After spending many years bringing the nation joy through marketing & developing new product innovations for some pretty big chocolate brands, Alison (with some big promptings from God) turned a part-time volunteering passion with CAP into a full time role. Alison loves her role at CAP, leading the South East region, championing & equipping the local church to serve the last, the least and the lost in their community through Debt Centres, Life Skills, Job Clubs and Money Courses. Alison is married to Steve and has 3 (almost) grown up children.
Amy Orr-Ewing
Dr Amy Orr-Ewing is an international author, speaker and theologian who addresses the deep questions of our day with meaningful answers found in the Christian faith. Travelling internationally, Amy is a regular speaker across university campuses, businesses, parliaments, churches and conferences as well as on TV and radio. She is the author of multiple books including Where is God in All the Suffering? and the bestselling, Why Trust the Bible?
Andrew and Christine Jervis
Andrew and Christine live in East Sussex and have two adult daughters. Andrew is currently a Headteacher of a small rural Sussex Primary School. He has been involved in Puppet Ministry, outreach to Dads and helping young people study the Bible, although these days he's more likely to be playing in the music group. Christine has spent her working life teaching in primary education and in ministry to children and families. Currently they are both involved in supporting a local church with their outreach via Messy Church. Having had a break from Spring Harvest for the last three years they are excited to be back and leading the team in the nursery once again.
Andrew Ollerton
Dr Andrew Ollerton is a theologian, pastor and popular communicator. He developed 'The Bible Course' with Bible Society and is also author of 'Romans: A Letter that makes sense of life' (Hodder) and 'The Bible: A story that makes sense of life' (Hodder). Andrew is married to Charlotte. They have four chickens, three kids, two fish, a snake and a dog.
Andy Clark-Coates
Andy is the co-founder and CEO of the global bereavement charity, The Mariposa Trust, and business leader. He is passionate about guiding people through their grief journey, and helping churches and leaders to compassionately care for their staff and congregations. Andy has been a speaker for over 30-years.
Andy Saunders
Andy is the Kids and All-age ELT in Minehead. He has worked for Scripture Union as a Children's and Family Evangelist, tutored at Moorlands College, and recently worked as the Children's and Family Adviser for the Diocese of Winchester. Lighthouse Ministries enables him to support churches and organisations, so combining his extensive experience with the flexibility and creativity needed to develop ministries suited to the local context.
Beatrice Smith
Beatrice Smith is an author, speaker and Greater Manchester coordinator for Churches Together in England. She is part of the Spring Harvest Planning Group and Trustee for The Movement for Justice and reconciliation. She is married to Stuart and together they are parents to Isabella and Charlie. Beatrice is part of the leadership team at Restoration Church Tameside and is passionate about community restoration, Justice, and reconciliation.
Bekah Legg
Bekah is CEO of Restored, a Christian charity working to equip the church to stand against domestic abuse and support survivors. Together with her husband Steve, she has raised their 5 girls as well as fostering. They have used this experience to create family devotionals to help families do faith.
Bethan Newman
Bethan works with Youth for Christ as the Head of Youthwork and Discipleship for 11-18s. She is passionate about young people finding hope and joy in God and is a big fan of travelling, reading, Disney, drawing and sharks.
Calum Miller
Research Associate (University of Oxford)
Registered Medical Doctor
Dr Calum Miller is a medical doctor and a research associate in bioethics at the University of Oxford. He has published academic papers on topics such as God's existence, academic freedom, probability theory, and beginning of life ethics, and has won prizes from the University of Oxford and the Royal College of Psychiatrists for his work on bioethics.
Calum has spoken on these topics to a wide variety of audiences across the world, and regularly appears on mainstream media. He is currently working on two books on beginning of life ethics.
Cathy Madavan
Cathy is an author, speaker and broadcaster, who speaks extensively across the UK and beyond with charities, churches, conferences and festivals such as Spring Harvest where she is on the Planning Group. She is also on the board of the Kyria Network which supports and equips women in leadership. Cathy is married to Mark, a church leader in Bristol, and they have two wonderful daughters in their twenties.
Cheeky Pandas
Cheeky Pandas create free resources to encourage children in their faith, and to help them get excited about the Bible and prayer. Their vision is to see children and families develop a beautiful life-long relationship with God… with some panda fun along the way! Churches and schools around the world are using the songs and videos in their services and assemblies, while parents can directly download resources for their children at home.
Chris Adeoshun
Chris is a presenter, performer and children's worker, who is best known for his work with ISingPop and the CofE's Faith at Home series. He is a big music enthusiast and lover of all things superhero.
Chris has also featured as a dancer in Spring Harvest Big Start's music videos, so see if you can spot him in those.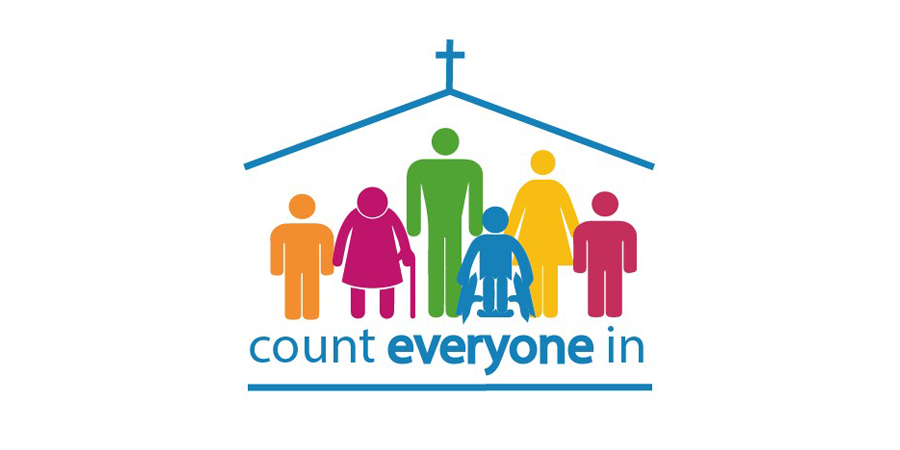 Count Everyone In
Count Everyone In may be a new name to some but you'll recognise faces from previous years with Prospects and Livability. They offer a warm welcome to everyone at the daily celebrations, especially if you're an adult with a learning disability. What can you expect? Fun, friendship and a faith filled programme. There will be drama, flags, signing, prayer, Bible teaching and laughter but also awesome God-filled silences as the Holy Spirit moves among us.
Damian Wharton
Damian is well known to the Spring Harvest family as he served for many years on the youth and leadership team. More recently, he is the Director of Scripture Union Northern Ireland and a member of City Church Belfast, where he serves as a trustee.
Damian is married to Andrea and together they have 3 children.
Damilola Makinde
Damilola is advocacy engagement lead at the Evangelical Alliance and as part of the Formation Team at KXC. She is passionate about being a witness of Jesus in public, be that through one on one discussions with friends or through thoughtful Christian engagement in the key cultural and political issues of our time.
Dan Randall
Dan is the HOPE Together YxYA Director and is one the Senior Leaders and Youth & Young Adults Leader at Life Church Lancashire. He is passionate about seeing a younger generation rise up to live fearlessly for Jesus. He is married to Marina and he also loves music, Burnley FC and coffee.
Daniel Gilman
Daniel Gilman is an advocate against human trafficking, an advisor to Canadian Members of Parliament on human rights, and a PhD student at Cambridge University on campaign to end the slave trade. He is the founder and director of the Centre for Public Speaking through which he coaches pastors, politicians and professors in being dynamic and inspiring speakers.
Danielle Strickland
Danielle is a spiritual leader, justice advocate, communicator and peacemaker. Her aggressive compassion has served people first hand in countries all over the world. From establishing justice departments and church plants, to launching global anti-trafficking initiatives, to creating new initiatives to mobilise people towards transformational living. Danielle trains, advocates and inspires people to live differently.
David Bennett
David comes from Sydney, Australia where he studied journalism and then international relations. He moved to Oxford to pursue his studies in theology and train as an apologist from a skeptical, atheist background as an anti-Christian gay activist. David now holds undergraduate and postgraduate degrees in theology from Oxford, a master's degree in theology from the University of St Andrews, Scotland, and is now completing his doctorate (DPhil) in theology at Oxford.
Debra Green OBE
Debra is the national director and founder of Redeeming our Communities (ROC) which aims to bring about community transformation by creating strategic partnerships. She has twenty years of experience in bringing together organisations towards the goal of social transformation.
Debs Last
Artist Debs Last lives and works in Bideford, North Devon. She works directly from life and from memory to create light-filled work relating to the landscape and the connections we make with it as humans. She recently graduated with an MA in Contemporary Art Practice from Plymouth University.
Dez Brown
Dez is the founder and CEO of Spark2Life, an award-winning 'faith based not faith biased' charity, working with medium to high-risk young people/adults. He has been through the criminal justice system - at 17 he was imprisoned for manslaughter culminating in him finding faith and becoming an Ordained Minister.
Dez has written an autobiography 'Convicted or Condemned'; is a qualified Therapist; trains professionals on trauma awareness; served as a Prison Therapist and a sessional Prison Chaplain.
Di Archer
Di Archer is an educator, writer and speaker with a theological background. Family experience of eating disorders led to founding and leading tastelifeuk; she also works on the CPAS Leadership training team.
Edi Johnston
Edi is an award-winning musical comedian and host from Nottingham, who writes and sings silly songs about the most mundane things.
He won the 2022 Musical Comedy Song Contest and has featured on BBC & Channel 5. Having been a compere at festivals up & down the country, he has hosted After Hours quizzes and events for the last 7 years. If you fancy having some fun & games as well as someone singing songs about Monopoly, Taxidermy & Gingers - look no further!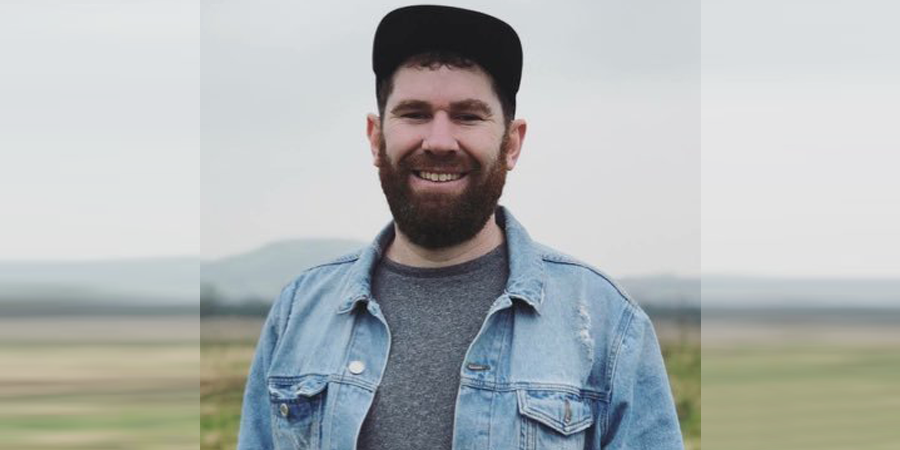 Gareth Hillier
Gareth is the Faith in the Family Networker at Care for the Family. He is a church leader and has a passion for equipping churches and parents to build and inspire faith in the home. Gareth is married to Lois and they have two young children.
Gas Street
Gas Street Music is the sound of Gas Street Church in Birmingham; a community with a deep desire to worship God and see His Kingdom come. They believe every area of life should be woven in worship, leading people wholeheartedly into an encounter with Jesus.
Worship leaders and songwriters Nick Herbert, Taku Mudere and Zo Ross-Waddell will be joining us at Spring Harvest.
Grace Wheeler
Grace has an infectious passion for Jesus and is a dynamic evangelist and speaker. She has been sharing her faith with young people for over a decade across the UK. She is passionate about cheering on a generation of young people who are sold out for Jesus. Grace lives in Cornwall with her husband Nathan and their daughter.
Hannah Gibney
Hannah is the Relationship Manager with the Philanthropy Services Team at Stewardship. She is passionate about seeing the generosity of the Church released into a world that desperately needs it.
Hannah Hughes
Hannah works for a children's and youth charity based in the West Midlands called Phase Trust which was founded in 1999. Hannah leads the exploitation and community stream, so mainly works with those who are at risk of or currently being exploited either in the local community or online. She lives in Halesowen with her husband Sam and also loves being a boy mum to her sons Zac and Roman.
Harry Baker
World Poetry Slam Champion Harry Baker is a poet and a maths graduate. He writes about important stuff like hope, dinosaurs and German falafel-spoons. His latest collection 'Unashamed' was published with Burning Eye in 2022 and he has been sharing poems from it at every available opportunity ever since.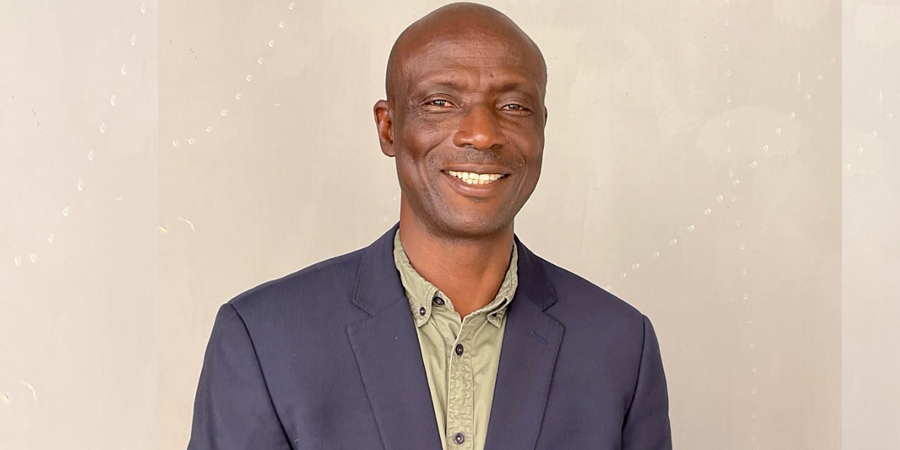 Hassan John
Venerable Dr Hassan John is the Director of Research for the Church of Nigeria Anglican Communion. He is a journalist and a Community Development worker through peace-keeping initiatives, and educational and entrepreneurial programmes for Internally Displaced Peoples.
In 2010 Hassan became a stringer and local producer for CNN, reporting on the ethno-religious conflicts in Jos from the first bomb attacks on Christmas eve in 2010. Hassan was the local producer that worked with CNN to break the news of the abduction of the 276 Chibok girls by Boko Haram in Chibok, Borno State, North-eastern Nigeria. He also produced the award-winning documentary with CNN on human trafficking in Nigeria.
Jade Reynolds
Jade Reynolds is a theology graduate, speaker and podcast host. Since being paralysed aged 12, Jade has shared her testimony of God's faithfulness and taught on suffering in churches, schools, conferences, on podcasts and on the radio. Together with her husband, John, they run the Christian podcast "Bring to Light" which explores faith and life through humour, stories and thought-provoking teaching. She is passionate about seeing disability normalised in society and the church.
Jane'alam Sheikh
Jane'alam was born in a slum in Kolkata, India and was registered in a Compassion project at 4 years old. He was the first child in his community to go to school and subsequently all his Muslim family received Christ. Jane' gained a BA in Business Administration, and then a Master's in International Business and Management from Manchester University. He has helped set up micro-finance for women in the slums of Kolkata.
Jaz Potter
Jaz serves as a full time pastor at Gateway Church, Ashford and is currently undertaking a doctorate in church planting and the role of women. She was born in India and raised in a Sikh home, she came to know Jesus at 12. Jaz is married to Tim and they have two sons.
Joe Fisher
Joe Fisher is a renowned presenter, host, speaker, mentor, comedian, childrens worker and the list goes on! Many of you won't need to be introduced to Joe as he is part of the Spring Harvest family and has been involved with us for over 25 years, with his heart for creative communication and love for Jesus at the core.
Joel Harris
Joel spent most of his teenage years growing an online following through YouTube & Instagram, becoming a social media influencer and travelling the country presenting shows. Despite such success, he struggled with his identity and the subtle trap of seeking worth through likes and followers. Now working at Kintsugi Hope, he developed and oversees the youth & student work of the charity. He is passionate about helping his generation be freed from the shackles of poor mental health.
John Hawksworth
John works for Youth for Christ overseeing the local centres across Britain. He loves hearing stories of young people whose lives have been impacted by realising how much God loves them. John is married to Liz and has three children. He lives in Whitley Bay but is a faithful supporter of his home town club, Derby County. Since lockdown he has become a keen runner!
John Reynolds
John Reynolds is the youth pastor of St Luke's Blackburn with over a decade of youth work experience and is passionate about equipping the emerging generations with the tools they need to have a faith that lasts. His passion for story telling and comedy led him to start the Christian podcast "Bring to Light" and a family TikTok page which currently has nearly 370k followers in its first year.
John Swinton
John is professor in Practical Theology and Pastoral Care, and chair in Divinity and Religious Studies at the University of Aberdeen. He's also a minister in the Presbyterian Church of Scotland. For more than a decade he worked as a nurse with people with mental health challenges and learning disabilities; also as a hospital and community mental health Chaplain.
Justin Brierley
Justin Brierley is an author, broadcaster and speaker who creates conversations on thinking faith that reach both Christians and sceptics. He presents 'Unbelievable?' and the 'Ask NT Wright Anything' podcasts for Premier Christian Radio and is author of 'Unbelievable? Why, after ten years of talking with atheists, I'm still a Christian'.
Kate Middleton
Kate is a psychologist and church leader with a particular interest in the way our emotions affect us, and how we keep emotionally well and reach our full potential in spite of the challenges life throws at us. She's a director of the Mind and Soul Foundation, speaker and author and is also one of the team behind Headstrong, an online space for young people exploring wellbeing and faith.
Kath Johnson
Kath is the Church and Community Mobilisation Lead for International Justice Mission (IJM). She has the joy of talking about how much God loves justice and journeying with churches as they translate this Biblical truth into action, prayer and generosity alongside IJM.
Katharine Hill
Katharine is the UK director of Care for the Family. Katharine speaks and writes widely on family issues and has addressed thousands of people across the UK on marriage and parenting issues. She is the author of several books, including the popular Left to their own Devices - Confident Parenting in a World of Screens and A Mind of Their Own. She is married to Richard and they have four grown-up children and five grandchildren.
Kick
Kick seek to transform young people's lives, with God's love. They do this through values-driven physical education, street dance, mentoring, chaplaincy in schools and community KICK Academies. They are looking forward to delivering the sports programme again this year. We also welcome Simon who will offer Kick Academy Training and Spencer and Beth, our dancers this week.
Leah McFall
Leah McFall is an artist from Northern Ireland who first appeared on our television screens in 2013 on BBC's The Voice UK. Leah went on to tour with Will.i.am and Jessie J and released her first independent record called 'INK' in 2017.
McFall released her first book in 2021 with SPCK publishing titled 'More Trust - Giving our dreams to the trustworthy one.' In 2022, Leah released her first worship EP called 'Outside the Lines' and has since been speaking and performing these songs at Christian conferences all around the UK.
Leah will be doing an afternoon special in Minehead and is part of After Hours in Skegness.
Leon Evans
Leon is the Lead pastor of Lifecentral Church, a multi-site church based in Halesowen, He is also part of Elim's regional team and one of founders of the Further Faster Network, helping churches to grow by reaching people currently not engaged with church.
Lou Fellingham
Lou Fellingham is an internationally known worship leader. With her husband Nathan, Lou leads worship every week 8.30-9am, streaming on Youtube and Facebook. She also hosts a coffee morning online event with worship, word and guest interviews.
Luke Gratton
Luke works for Compassion UK as head of partnerships. In addition, he is church planting alongside his wife Kaz in the city of Derby. Luke is a pastor with the Assemblies of God and loves coffee, especially when it is paired with a great conversation with leaders/friends.
Lynne Pugh
Lynne is a full time artist who teaches weekly classes, works on diverse commissions in her home studio and loves to paint live and large at events like Spring Harvest! She is often booked by churches to speak or paint at events or to paint something special for a particular space in their buildings. Based near Andover, Lynne welcomes visitors to her workspace.
Maisie Kearsey
Maisie Kearsey is studying for a Theology and Youth Ministry degree. She has a passion to see people set free from eating disorders after having suffered from anorexia before fully recovering. Maisie works for tastelife's YouthTrack programme as well as coordinating social media and creating TikTok content for the charity.
Mark Madavan
Mark Madavan is Senior Minister in Fishponds Baptist Church, team leader, bible teacher, speaker and mentor. He is married to Cathy, has two beautiful daughters and he is registered blind.
Mark Preston
Mark
is the Senior Director of Partnerships at Compassion UK. He oversees relationship building with Compassion's major donors, church networks, events and businesses and Beyond Sponsorship funding programmes. Previously he worked for the University of Exeter creating fundraising strategies for the medical school, securing major and principal gifts. Mark attends an independent chapel in the beautiful South Hams area where he lives with his wife.
Martha Shrimpton
Martha Shrimpton is an actor-musician and presenter who has worked within the arts for a number of years. She is the director of Nimbus Collective, which encourages individuals and churches to connect with God in creative ways by producing resources, hosting events and leading training days.
Max Baker-Hytch
Dr Max Baker-Hytch received his PhD in Philosophy from the University of Oxford in 2014. Subsequently he held research positions at the University of Oxford and the University of Notre Dame. He is a lecturer in Philosophy at Wycliffe Hall, Oxford, and is a member of the Philosophy Faculty at the University of Oxford.
Max speaks on a range of topics, especially the philosophical arguments for theism, the rationality of belief in God, and divine hiddenness, as well as the historical credibility of the New Testament and the evidence for the resurrection of Jesus.
Mike Horne
Mike is the Managing Director and Partner of ASHA & Co, an award-winning creative consultancy. He has enjoyed a 35-year career in marketing and brand development working with organisations of all shapes and sizes. He is married with 4 grown up kids, two grand-children and two more on the way, and has spent his adult life juggling the call to family, church, work and community.
Moyo Atkins
Moyo is a pastor and worship leader based in Stirchley, Birmingham. Moyo is married to Matt and currently serves part-time as associate pastor at Stirchley Community Church while also completing a master's in Psychology. Moyo loves spending her free time: exploring new places, catching up with friends and family or playing sports.
Nick & Becky Drake
Nick and Becky Drake co-founded Worship For Everyone, an intergenerational ministry which resources churches, schools and homes with worship songs. Nick is Associate Vicar at Gas Street Church and was a worship pastor for many years before getting ordained in the Church of England. Becky works as a school chaplain at The Blue Coat School in Birmingham.
Nick Herbert
Nick is a songwriter and worship leader, who is part of the Worship Central team. He and his family moved to be part of the church planting team for Gas Street Church in Birmingham alongside lead pastors Tim & Rachel Hughes. He is passionate about seeing encounter in worship and not just that we sing a few songs together!
Nick Jackson
Nick is a leader with Powerpack Ministries. He has worked with Powerpack for 30 years and expects God to move powerfully among the children at Spring Harvest. Nick lives and worships in Oxford. He is married to Kath and has three children.
Nigel Langford
Nigel joined Bible Society in 2015 and is Director of Domestic Mission where he leads a team to develop strong missional partnerships with leaders of churches, community networks and organisations. Nigel is a trustee of Westminster Theological Centre and an ambassador for Home for Good. He is passionate about developing opportunities for women in leadership in all spheres, and has long been a champion of this cause. He lives with his wife and son in North London.
Paul Weston
Paul is the leader of New Generation Church in south-east London and serves on the leadership team of Pioneer. Paul is passionate about the local church and has founded a new free school, Hope Community School, in Sidcup. He is a husband, dad and qualified chef.
Phil Knox
Phil is an evangelist, speaker and missiologist at the Evangelical Alliance. He is a husband, dad, friend, poet and author of Story Bearer and The Best of Friends.
Phil Loose
Phil joined Essential Christian as CEO in 2020. He has a background in church leadership and the Christian music industry with 20 years' experience in digital and creative song publishing, artist development and recording, working with various Christian music organisations. Prior to joining Essential Christian, Phil was MD of Integrity Music Europe in Brighton UK, where he also served on the board of Thankyou Music, a partnership with Capitol Christian Music Group in Nashville, USA. He serves as a Trustee of the Stuart Hine Trust, who oversee the world's favourite hymn 'How Great Thou Art." Phil is married to Jan, has two grown up children and plays piano in his local church worship team in Brighton, UK.
Rachel Gardner
Rachel has been working with young people for more than two decades and has authored several books. She is the founder of the Romance Academy, an Ambassador for Home For Good, on team at Youthscape and is the Youth Innovation Lead at St Luke's, a youth resourcing church in Blackburn in the UK led by her husband Jason. Her latest book The Sex Thing re-imagines ways for the church to engage emerging generations with a biblical sexual ethic.
Rob Parsons
Rob Parsons, OBE, is the founder and chairman of Care for the Family. An international speaker and best-selling author of more than 25 books including The Heart of Success, The Sixty Minute Father and The Heart of Communication. He has spoken across the world to more than a million people in live events. Rob is married to Dianne and they have two children and five grandchildren.
Sam Blake
Sam is a Worship Leader, musician and songwriter based in West London. He currently serves as both the Worship Pastor of a large, vibrant multi-ethnic Elim church in Ealing and as National Director for Elim Sound - a ministry resourcing and equipping the church through new songs and training worship teams.
Sam Gristwood
Sam came to know Jesus after being invited on an Alpha course at his local church in 2019 after being invited to do an Alpha course for 5 years! He now has the privilege of leading Alpha in the South & East of England and is passionate about seeing people come to know the transformative love of Jesus.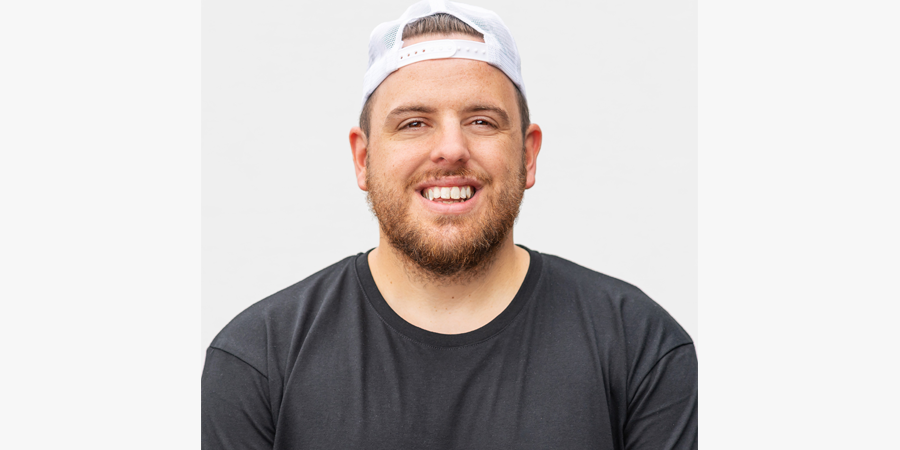 Sam Hughes
Sam is the full time NextGen pastor for Lifecentral Church based in Halesowen, just outside Birmingham, where he oversees the kids, youth and young adults ministries. Sam's main focus is children's work and he has been working in ministry for over 10 years with experience in a variety of Church & charity settings. He is passionate about pioneering relevant, fun and engaging kids ministries.
Sarah McDonald Haden
Sarah is an ordained Anglican minister and leader of Cheltenham Network Church. She is passionate about equipping the church to reach people who don't normally 'do God' with the good news of Jesus.
Sarah Téibo
Sarah Téibo is a Worship leader, singer-songwriter with a passion for ushering others into God's presence through song. A keen student of Scripture, she is passionate about seeing sound doctrine at the heart of our worship experiences
In addition to releasing 3 Gospel studio albums, Sarah hosts the podcast 'Church Unboxed', is married with two daughters and attends Kings Church London - a member of the New Frontiers family of churches - where she serves in worship team
Sarah Whittleston
Sarah is a Pastor at Elim Life Church, in North Birmingham. Sarah leads ELIM Prayer, Elims national ministry for prayer. She loves to inspire people to life transforming prayer, prophecy and intercession. She loves to see people released into all God has for them.
Sharlene Monique
Sharlene-Monique is passionate about inspiring and empowering people to love who God created them to be. Her 3 projects 'Destiny', 'Perspective' & 'Raw and honest love' can be streamed now. She has toured the UK with pop icon Gabrielle and performed with Jon Legend. She sang to over 2 billion households with the Kingdom choir for the royal wedding of Harry & Meghan, penning the original song 'Chases' on the choirs debut album. She is also an author of '31 Diamond Thoughts' and a TV host as seen on TBN UK.
Sharon Prentis
Sharon Prentis is the Dean of Ministry at St Mellitus College and also Honorary Canon Theologian at Lichfield Cathedral. With degrees in sociology, anthropology and theology her work has been in church, community and education contexts as a practitioner and researcher. Recently her written work has focused on the need for corporate lament, peace and reconciliation, including editing the book 'Every Tribe' telling stories of the faith of diverse men and women of God throughout the ages.
Sheridan Voysey
Sheridan is a writer, speaker and broadcaster who has written several books about what he believes makes life deeply worthwhile. He has been featured in publications like The Times, Sunday Telegraph and Christianity Today, and writes regularly for Our Daily Bread. Sheridan is a presenter of Pause for Thought on BBC Radio 2's Zoe Ball Breakfast Show, and speaks at events around the world.
Shiela Porter
I live in East Kent with my husband Martin. I enjoy gardening, eating with friends and supporting a certain Merseyside football club. I lead a missional community and over many years have also helped to release, empower and equip others to start and lead new missional communities and micro churches in various contexts. I have seen the way God has released amazing creativity as everyday people 'go and make disciples'.
Simon Guillebaud
Simon Guillebaud, MBE, spent two decades living in war-torn Central Africa, and speaks out of that context with raw urgency and passion for the last, the lost and the least. He's the Founder of Great Lakes Outreach, author of the award-winning book Choose Life, and travels widely stirring up the Church for radical discipleship.
Tarn Bright
Tarn is the CEO of the national fostering and adoption charity, Home for Good and also an adoptive mum to two incredible boys. Previously Tarn (as affectionately known) was interim CEO at CapitalMass compiling the next ten-year strategy for social action across the Diocese of London. She is a seasoned public speaker, author and executive coach and has 20 years of ministerial experience as well as a background working in FTSE100 companies.
The LAMPS Collective
Christian theatre company LAMPS Collective have been performing in UK churches, cathedrals, car parks and pubs for the last seven years. Their unique brand of story-telling inspires, challenges and entertains, engaging the hearts and minds of Christian and seeker alike. Their show Salt and Light tours nationally this autumn. www.lampscollective.com.
Tim Vine & John Archer
It's Tim Vine and John Archer Live! Here's your chance to catch these two promising youngsters as they return to Spring Harvest for four nights of laughter. Expect Comedy, magic and mayhem for all. The perfect end to your day, and their careers. Once seen never forgotten. (And you will try.)
Tom Hartley Booth
Tom Hartley Booth is an indie/folk/rock singer-songwriter from Norfolk known for his distinctive vocal style, vulnerable yet compelling songs, and textured acoustic guitar playing. Tom appeared as a contestant on ITV's 'The Voice UK 2022', progressing to the quarter-finals. In 2019 he released his debut album MY PEACE WILL COME, a collection of honest songs about hope, love and the passing of time.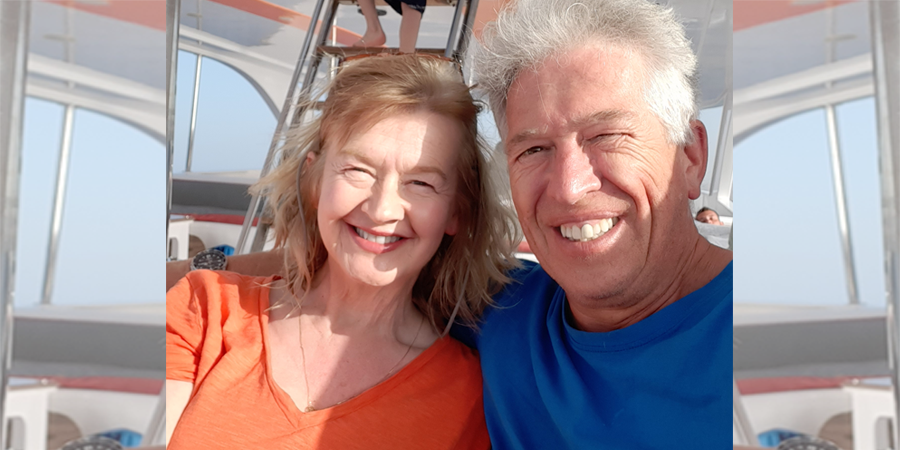 Vince & Clio Turner
Vince & his wife Clio miraculously bought Weycroft Hall, in 2016 and have seen it renewed into a revival centre and church plant in East Devon. They'd previously pastored inner city churches in London for over 20 years. Vince has a passion for clear thinking, radical theology and boats.
Zoe Clark-Coates
Zoe is an award winning charity CEO, business leader, best-selling author, TV Host and renowned grief expert. In addition, she co-chairs the 'National Pregnancy Loss Review' on behalf of the government, and speaks widely on loss, grief and the power of hope.
Name
Bio
Join our newsletter
Stay up to date with all the latest from Spring Harvest
My Spring Harvest
Join our online community to get access to free songs, resources, downloads and more!
MY Spring Harvest
If you aren't a MySpringHarvest member you're missing out on resources, songs, videos, and more. Join now to get all of our latest news and loads of free goodies!
Sign up now for free