UK political party leaders confirm Spring Harvest Home appearances
March 25, 2021
We're so excited to tell you that Prime Minister Boris Johnson, Labour party leader Sir Keir Starmer and Liberal Democrats party leader Ed Davey have all recorded exclusive messages for Spring Harvest Home 21.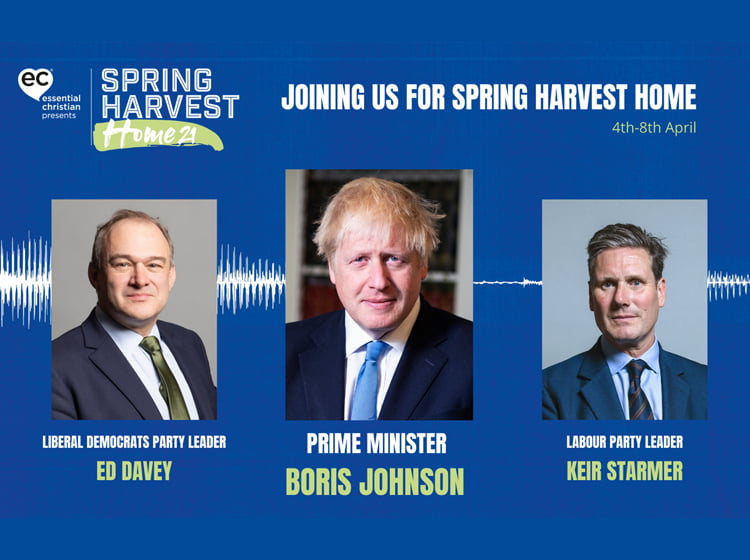 The politicians have each recorded a personal message thanking Christians for everything the church has done during the last year.

We're excited that the political leaders of the nation are engaging with Christianity in a new way through Spring Harvest.

More on this to come!
Join our newsletter
Stay up to date with all the latest from Spring Harvest
My Spring Harvest
Join our online community to get access to free songs, resources, downloads and more!
MY Spring Harvest
If you aren't a MySpringHarvest member you're missing out on resources, songs, videos, and more. Join now to get all of our latest news and loads of free goodies!
Sign up now for free