Up and Alive
1 - 5 April 2024
@Butlins Skegness
Book Now
Join us at Butlin's Skegness in 2024!
It's the space for you to find spiritual refreshment, hear God's voice and be inspired to go back to your streets, villages, towns and cities to make a difference. 

Spring Harvest is the perfect holiday packed full of inspiration; it's also the boot camp for the church, equipping the church for action.
Click here to find out more about bringing a group to Spring Harvest.
Keep scrolling to find out all about our fantastic line up, kids activities, youth programme and more...
Line up
We're working on the line up
Take a look at who will be part of the programme when you join us for Spring Harvest 2024
Line Up
Stories & Testimonies
"I became a Christian at Spring Harvest in 1987 and 34 years later the people involved in it are still serving God and encouraging me in my faith."

"Spring Harvest has been such a blessing this year. My faith has been relit as it was weakening - Praise the Lord thank you so much!"

"We attended for 15 years in a row when our children were growing up and know that Spring Harvest was a major part of their Christian growth. Without it they would not be where they are today."

"Looking forward to next year. God bless you all for everything you do to bring God's word to so many."
Accommodation
From single rooms to beautiful lodges and sea view apartments, there's a perfect space for you and your family.
Butlin's have a great choice of resort accommodation. You will find a variety of options to suit the size and needs of your family, as well as to fit your budget, from standard rooms through to suites and luxury sea view apartments.​​​​​​​
See More
Children
Our experienced and expert teams are committed to providing a safe, fun and caring environment where your children will learn about this year's theme in a relevant and age-appropriate way.
See More
Youth
Our youth programmes run alongside the adult programme with a morning programme and an evening celebration, in addition to various optional afternoon activities.
See More
Facilities
Water parks, restaurants, funfairs and more....
Our Minehead and Skegness events run on the superbly equipped Butlin's resorts. It's a staycation packed with Spring Harvest inspiration from our theme based programme, with time to be refreshed as well as equipped for action!
See More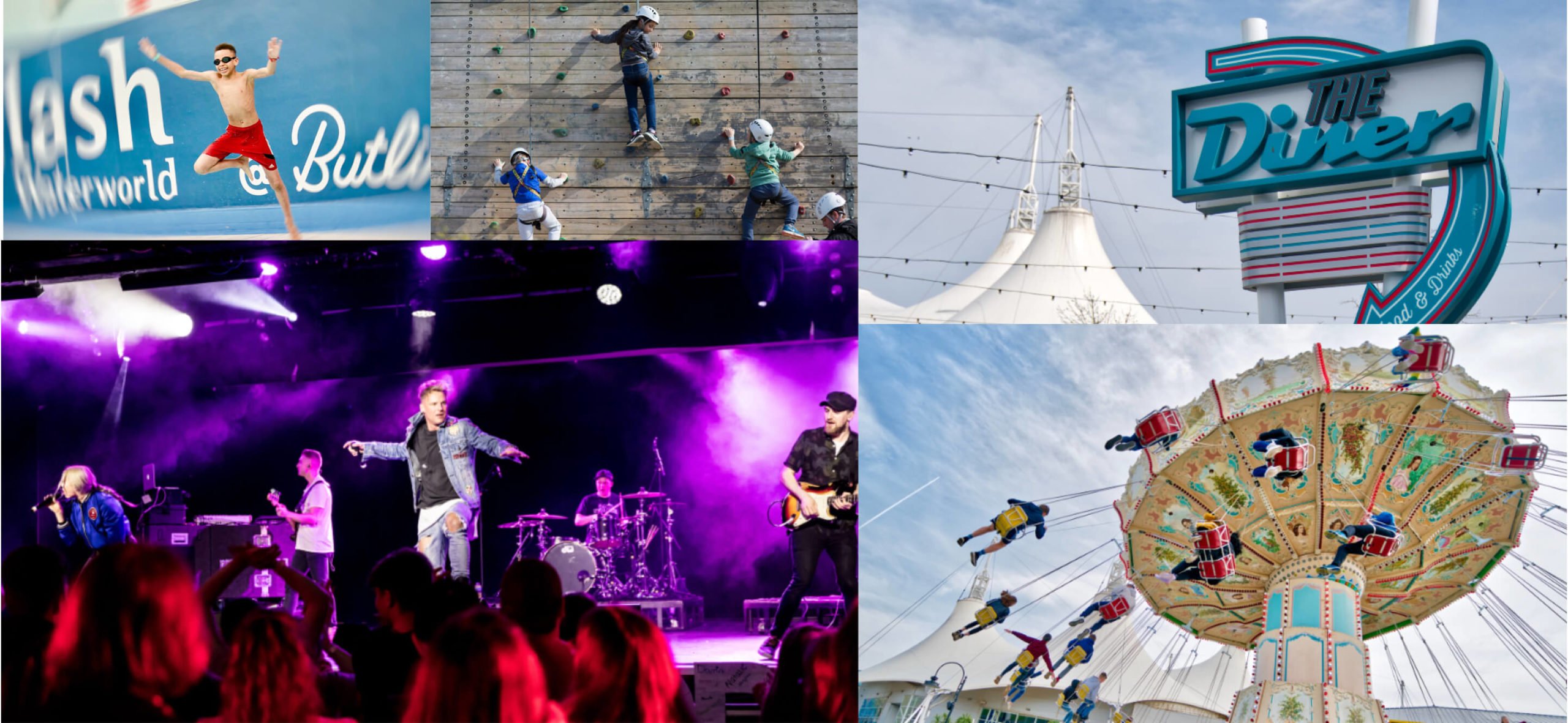 Join our newsletter
Stay up to date with all the latest from Spring Harvest
My Spring Harvest
Join our online community to get access to free songs, resources, downloads and more!
MY Spring Harvest
If you aren't a MySpringHarvest member you're missing out on resources, songs, videos, and more. Join now to get all of our latest news and loads of free goodies!
Sign up now for free