WE ARE HIRING
November 24, 2022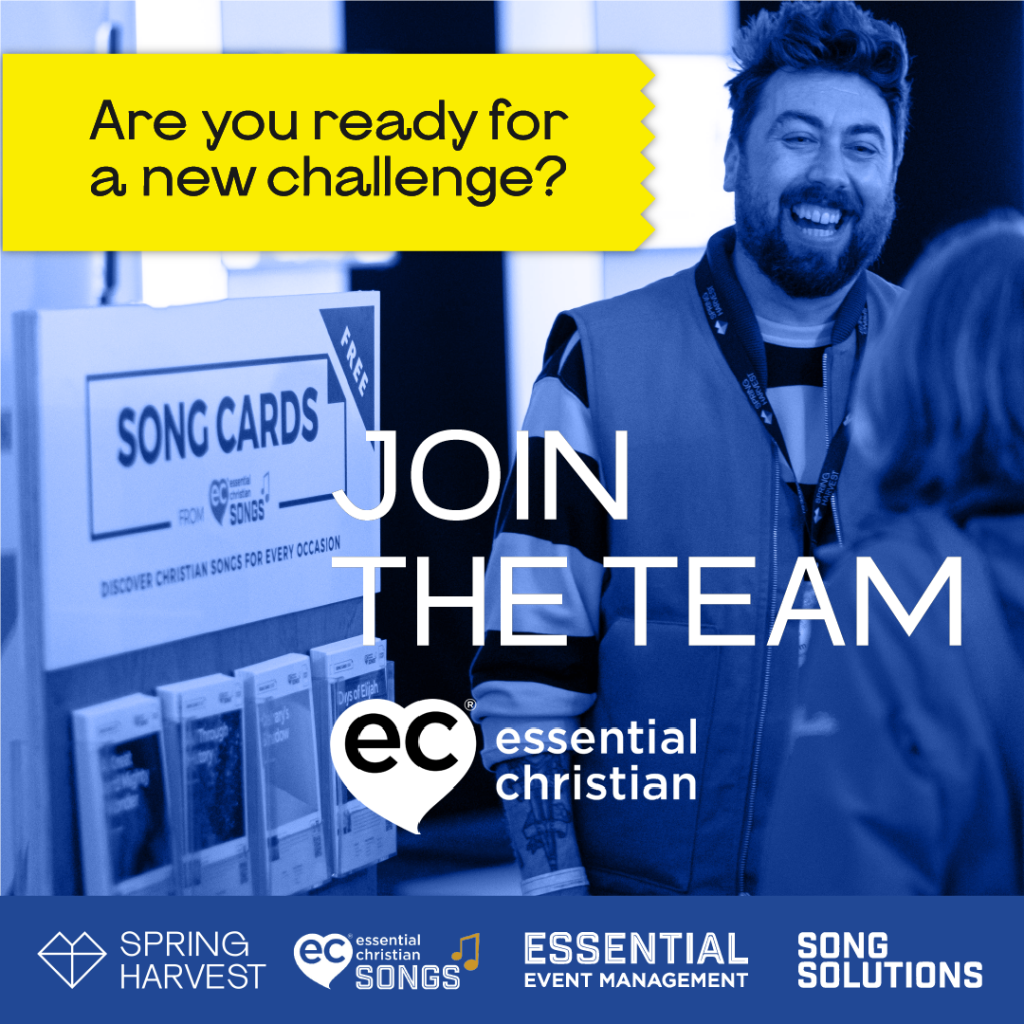 We're looking for a talented, energetic and professional marketing executive to help market several of our EC brands including Spring Harvest, Essential Event Management and Essential Christian Songs. Competitive graduate to mid-weight salary, hybrid working, mix of digital and print marketing.
Are you looking for a new challenge?
You'll have the opportunity to help us reach more people with the good news, grow in your marketing skills and contribute to a dynamic, inclusive and collaborative team of like minded people.
£23-25K salary (depending on experience)
Hybrid working (a minimum of 2 days in the office)
A chance to make an impact for your faith
Digital and print marketing abilities needed
Marketing world-changing worship songs and exciting events
Building online communities
Take your skills to the next level
If you're looking for an opportunity to use your marketing skills to help Essential Christian grow with new events and fresh songs this job might be perfect for you.
Join our newsletter
Stay up to date with all the latest from Spring Harvest
My Spring Harvest
Join our online community to get access to free songs, resources, downloads and more!
Don't miss out!
If you aren't a MySpringHarvest member you're missing out on free resources, songs, and more. Join now and subscribe to our newsletter to make sure you get all the latest news and offers!
Sign up now for free