We're looking forward to being back together, with you, in 2023!
Spring Harvest is back once again at Butlin's for 2023 and we can't wait to welcome you at the resorts!

It's an exciting and safe space for you to find Spiritual refreshment, hear God's voice and be inspired to go back to your streets, villages, towns and cities to make a difference. Spring Harvest is the perfect holiday packed full of inspiration. It's where we equip the church for action.

Next year, together with a brilliant team of Speakers and Worship Leaders, we'll be exploring our 2023 theme: 'Flipped – Life in the Upside-down Kingdom'. This theme will become part of the daily focus for the events. We'll share more about 'Flipped - Life in the Upside-down Kingdom' soon.

Important details - When you come to Spring Harvest you are booking with Butlin's. Spring Harvest breaks differ from those offered by Butlin's, so not all details in a Butlin's brochure or on their website will apply. Your booking includes accommodation and access to most of the resort facilities as well as our full Spring Harvest programme. Both Skegness and Minehead resorts have a greater number of 4 - 6 bed accommodation types with limited 2 bed accommodation types.

We recommend you book early to get the accommodation you desire.

Book by phone: 0330 100 9330
Groups of 16+ and adapted accommodation: Minehead: 0330 100 9332 | Skegness: 0330 100 9331
Butlin's Skegness
10th - 14th April 2023
Situated on the Lincolnshire Coast, 20 miles from Lincoln, Butlin's Skegness is within easy reach of the Midlands and north. The perfect venue to for all the family to reconnect with God and each other.

In addition to the Spring Harvest programmes for all ages, there's loads to do including laser tag, bowling, arts and crafts and, of course, the huge Splash Waterworld.

Butlin's Minehead
10th - 14th April 2023
Nestled in the beautiful hilly moors of Exmoor in Somerset, neighbouring a gorgeous golden sandy beach, Butlin's Minehead is a beautiful place to come and reconnect with God and those you love.

Alongside teaching, worship and activities of the Spring Harvest event you'll find so much else to enjoy! There's delicious restaurants, a vintage fairground, acres of resort to roam and nearly one mile of beach on the doorstep!

Spring Harvest Home
2022
Spring Harvest Home 2022 took place at the same time as Spring Harvest in Minehead. We streamed incredible worship, fun kids sessions, insightful teaching and featured a combination of live sessions and pre-recorded videos.

Spring Harvest Home is now available to watch online via our subscription service EC-GO, which also includes 100s of other videos from our content library.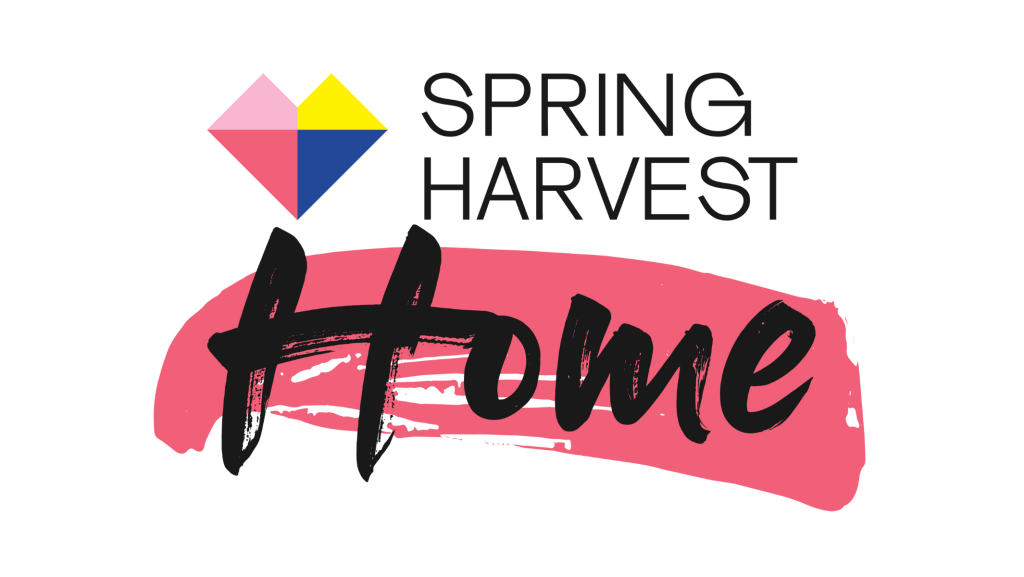 Share Spring Harvest
Download our Promo Pack and help us to spread the news that Spring Harvest 2022 is going to be amazing and inspiring!
Join our newsletter
Stay up to date with all the latest from Spring Harvest
My Spring Harvest
Join our online community to get access to free songs, resources, downloads and more!
Don't miss out!
If you aren't a MySpringHarvest member you're missing out on free resources, songs, and more. Join now and subscribe to our newsletter to make sure you get all the latest news and offers!
Sign up now for free